Praise for Parenting for the Launch

Troy Alstead, Group President & Chief Financial Officer, Starbucks Coffee Company:
This book is a must read for parents of teens. In a comfortable and engaging style, Trittin and Lawrence offer valuable guidance to parents confronting the transition of their kids to adulthood. The book is inspirational and practical, insightful and encouraging. As parents, it is both our obligation and our great privilege to help our teens prepare for the years ahead, and all parents hope and pray for the knowledge and skills and courage to set their teens on the path to success. This book is a wonderful tool to help equip parents for that responsibility..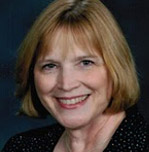 Cynthia Ulrich Tobias, M. Ed, Author & Speaker:
Dennis and Arlyn have once again delivered a book full of invaluable insights and practical strategies for parents who want to help their children succeed. You'll find dozens of great ideas for preparing your son or daughter to hit the ground running when its time to enter the world of work and tackle an adult life full of challenge and change. Its never too early to start building a strong relationship with your child—in this book you'll find many ways to weave in a sense of purpose and direction to create the best future possible for this amazing kid who's about to change the world!
Jeff Kemp - Former NFL Quarterback and Vice President, Family Life:
The greatest investment we can make in our teens is to prepare them well and release them with confidence to their own future. Dennis and Arlyn have given us the essential principles and a practical game plan for doing exactly that in this must-have parenting guide. This is the book that parents of teens have been waiting for!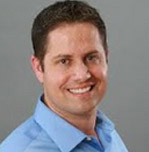 Noel Meador – Executive Director, Stronger Families:
Today's busier, faster society is waging an undeclared war on our teenagers. In their new book, Dennis and Arlyn have provided an anchor for parents on how to prepare, plan, and launch their child into the real world. This is a must-read for any parent raising a teenager!
Pam Wickman – High School Life Skills Teacher:
This is an awesome book for parents! It is filled with such great advice for how to "prepare and let go" when our teens don't always want to listen. I especially appreciated the strategies for building stronger relationships through personality profiling and affirming their uniqueness and value. Parenting for the Launch and What I Wish I Knew at 18 is the perfect set for parents to raise well-prepared, self-confident young adults.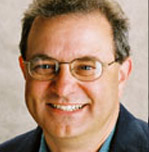 Phil Miglioratti - COO, Mission America Coalition:
This is the book for parents who are ready to be coached on how to build character and confidence in their children. Like all great coaches, Dennis Trittin and Arlyn Lawrence balance teaching and training, principles and personal stories, powerful insights and practical ideas. Their game plan builds upon simple truths that result in strategic goals. They recognize that confident, launch-ready children need parents who apply proven leadership principles to their own lives before applying them to their kids. Each chapter is a muscle-building exercise for mothers and fathers who aspire to lead their children into becoming difference-makers.
Doug Burleigh - Past President, Young Life:
As one who has worked with the younger generation for 45 years, I applaud Dennis and Arlyn for their articulate approach to empowering parents to be focused and intentional—especially when navigating those formative years when boys and girls are becoming men and women. We as committed and loving parents need all the help we can get to nurture and challenge our kids in the adolescent years of life. Well done!
Linda Olson - Managing Director, Cornerstone Advisors:
It has taken my husband and me years to figure out some of the concepts that fill this book. You will gain insight into how to provide a solid foundation that will inspire your children to learn, have greater confidence, make beneficial decisions, be more "other-focused," and take joy in contributing to the world around them. We would have enjoyed reading it in the early years of parenting our now-adult children! By writing this book, Dennis and Arlyn are richly blessing the parents who read it as well as the children whose parents follow its wise counsel.
John Carpenter - Vice President, Weyerhaeuser Corporation:
When hiring new employees, it can be challenging to find young men and women that have benefitted from proactive parents who prepared them to succeed in today's dynamic business world. As a father of teenagers, I am keenly aware of the challenges my wife and I face with preparing our kids emotionally, intellectually, and spiritually for their journey ahead. Dennis and Arlyn have hit on the essential principles to guide moms and dads to successfully develop and "graduate" their children to college and the workforce.
Willie Stewart - Retired Public School Administrator:
What a powerful book! Personal, engaging, and entertaining, Dennis and Arlyn offer sound guidance for parents, families, mentors, and educators who are equipping young people for adulthood.
Roland Warren – President and CEO, Care Net; Past President, National Fatherhood Initiative
Alas, too often, I hear about parents approaching the teen years as timidly as a soldier going through a field of land mines. They are petrified and paralyzed by the fear that they are going to mess up. But, it's not supposed to be that way. This book will give a parent the map they need to approach the opportunity of parenting their teen with confidence.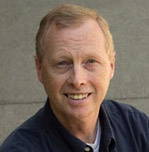 Richard P. Himmer – Organizational Consultant, Family Coach, Author:
This is a book about successful parenting written by successful parents with integrity who freely share their insights with humility. Dennis and Arlyn provoke our thoughts and question our assumptions as parents. When you finish studying Parenting for the Launch, you'll have a whole new arsenal of insights and methods for the next phase of your parenting career.
Joseph Helms - Managing Director, Ronald Blue & Co.:
Dennis and Arlyn have hit the mark for parents raising teens. This book is filled with compelling ideas for building a leadership foundation and relating to my own teenager. Adjusting my communications to his behavioral style will help cultivate mutual trust and understanding during these critical years. Thank you!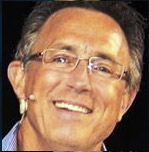 Mike Riches – Pastor, Author, International Speaker:
In Parenting for the Launch, Dennis and Arlyn provide wisdom that is insightful and applicable—but they don't stop there. This book will serve you well as a valuable road map to assist you in the weighty but rewarding charge as parents—to prepare your child for his or her launch into the "real world."