Dennis Trittin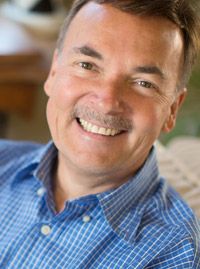 Dennis Trittin is a successful money manager, educator, and mentor committed to helping young people reach their full potential and live lives of purpose, responsibility, character, and impact. As the author of What I Wish I Knew at 18: Life Lessons for the Road Ahead, co-author of Wings Not Strings: Parenting Strategies to Let Go with Confidence and Parenting for the Launch: Raising Teens to Succeed in the Real World, and President and Founder of LifeSmart Publishing, Trittin is a passionate advocate for helping provide kids with the best possible launch into adult life, as well as for promoting the educational and cultural shifts that may be necessary to achieve that goal on a national level.

Dennis grew up in the small village of Kimberly, Wisconsin, the son of a paper mill worker and youngest of four children. He put himself through college from mill and grocery jobs, graduating with a B.B.A. degree from the University of Wisconsin. After three years in finance at General Electric Company, Dennis left the Midwest to pursue his dream as an investment manager. Upon receiving his M.B.A. in 1981 from the University of Washington, where he was Valedictorian, he joined Frank Russell Company (now Russell Investments)—first as a Research Analyst, then later as Director of Research, Director of Investment Strategy, and finally, Senior Equity Portfolio Manager. During his career, he helped grow the firm's assets from $1 billion to a peak of $220 billion through his role in portfolio management and sales and client service support. Dennis was given awards for excellence, innovation and fund of the year while at Russell Investments. He also evaluated thousands of investment management firms over his 28-year career and earned his CFA (Chartered Financial Analyst) designation in 1986.

In 2008, Dennis hung up his investment management shoes to devote his life to charitable causes, specifically by teaching Financial Literacy courses to students and adults in the greater Gig Harbor, Washington area. He has served as Board Chair for Lighthouse Christian School and has enjoyed coaching his children's basketball teams at the school and serving as a Deacon for his local church. Dennis is committed to help fill the educational and cultural gap that exists with respect to finances, life skills, and a vision for honorable leadership—thus, the inspiration for forming LifeSmart Publishing.

Dennis met Jeanne, his wife of 37 years, in a finance class at graduate school. They remain happily married and have two children, Michael and Lauren, and reside in Gig Harbor, Washington.

In addition to family management and volunteer causes, Dennis spends time on the golf course, enjoying the company of friends, mentoring teens and young adults, following the financial markets, writing, traveling, and visiting the family's condo in Door County, Wisconsin.